Article by KEELY HAGAN  | 
In the heart of Brentwood, there's a place where iconic Southern food meets genuine hospitality. Puffy Muffin, the beloved local eatery and bakery, serves delicious meals with a side of warmth and connection. At the helm of this successful family business is Kristi Stone (BS, '95), CEO and principal owner, who took over operations of the family business in 2016. Her accounting background combined with the core values and entrepreneurial spirit that were the starter for the business her mother grew from her home kitchen has raised Puffy Muffin to new heights. Today, the business is more profitable and busier than ever.
"I have the nostalgia and the passion for it​​—it's in my heart," Stone says. "When the need was there for someone else to run it, I could not see anyone else coming in. I believed I could do it and I'm so happy I did. It's both hard work and rewarding."
Puffy Muffin had a humble beginning in 1986 when Kristi's mother Lynda Stone (MA,'12), encouraged by friends and neighbors, began selling sourdough bread baked in her home oven. That small endeavor started an enterprising journey that led to her working through the night in her home kitchen–soon expanded with double ovens and a proofer–to bake breads and desserts for local restaurants like the Bunganut Pig, Sportsman's Grille and F. Scott's.
Her husband Jack Stone (BS, '67) had a career of his own, yet supported the business in his spare time. Then-teenage daughters Kristi Stone and Ali Stone Burns (LA, '92) made deliveries after school.
Thirteen years later, in 1999, Puffy Muffin celebrated its first $1 million in sales from what had grown into a popular restaurant and bakery in the Hill Center in Brentwood.
One of the first major decisions Stone made as CEO was to close Puffy Muffin's fairly new, second and less profitable location in Cool Springs. She says there were challenges with operating two stores and she had a clear vision for what the original location could become.
She took on debt and a substantial risk to invest in a remodel of the Brentwood location at 229 Franklin Road.
Today, the renovated space is consistently filled with breakfast, lunch and brunch crowds and its counter products and bakery specialties are in high demand. Stone also has increased her staff to about 150 employees to serve the thriving business.
While that might sound like a large workforce, it includes critical seasonal personnel who assist during the busiest periods of Thanksgiving and Christmas. Stone says the week of Thanksgiving is the peak of the year and the high volume continues throughout December with celebrations and parties. She says that one client (she doesn't use the term 'customer' because she feels it's devoid of connection), orders 150 pies for pick up two days before Thanksgiving every year.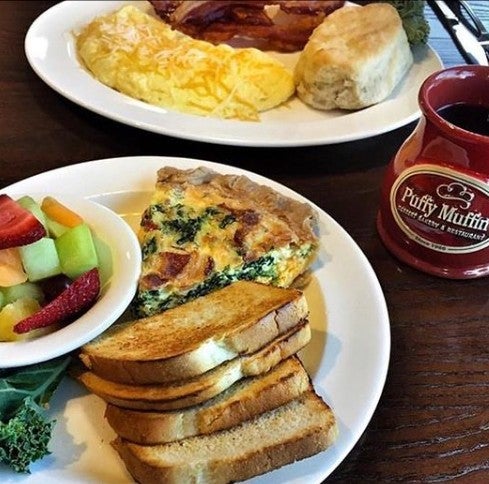 The success of Puffy Muffin lies in its ability to deliver quality food on a large scale while maintaining the authenticity of homemade dishes. Stone explains, "We prepare everything from scratch in large quantities, from squash casserole and cornbread dressing to breakfast pastries and delicious desserts. We even make our own stock for turkey gravy and all our side dishes are made from scratch, just as you would in your own kitchen."
That commitment to quality and attention to detail is what has made Puffy Muffin a staple in Brentwood. Each employee carries in their pockets everyday a card listing the 18 core values of the business. It starts with "The Lord is our provision," continues with "Have a servant's heart," and ends with "A fond farewell with room for a sequel."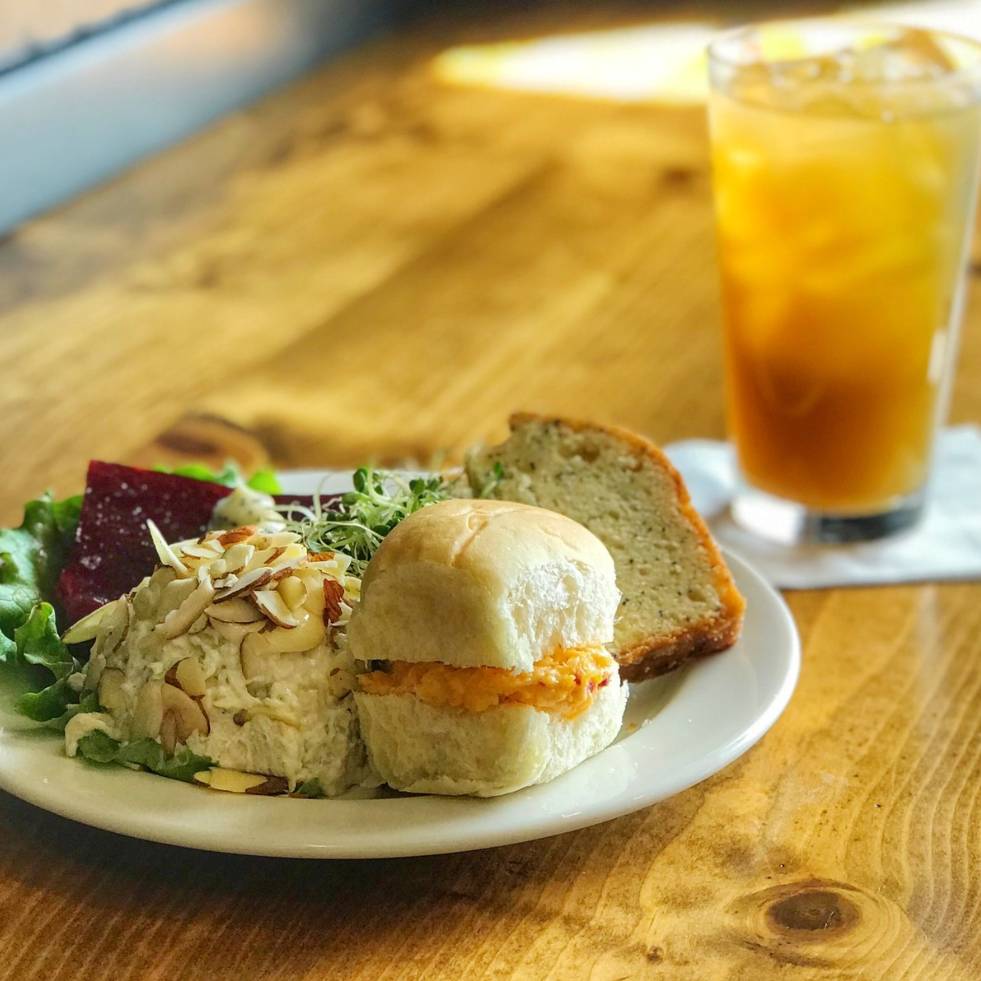 Specializing in wedding cakes and timeless classics like crunchy chicken casserole, cranberry congealed salad, quiche, molasses cookies and ginger tea, the bakery and counter goods account for about half of its yearly sales with about 10 percent from delivery and catering and the remaining 40 percent from breakfast and lunch served Monday through Saturday and brunch on Sunday.
Stone says that while the tried-and-true top sellers will remain, she is continually thinking forward to stay relevant. This summer fresh salmon, grilled vegetables, gourmet sauces and trending salads are on the menu.
As CEO, Stone says she doesn't put expectations on herself to know everything, instead she surrounds herself with others who have knowledge or experience that she may not. With her strong vision for Puffy Muffin, Stone says she has been able to attract talented individuals who share her passion for the business and expresses gratitude for the team that surrounds her and the positive impact they have on the company's growth.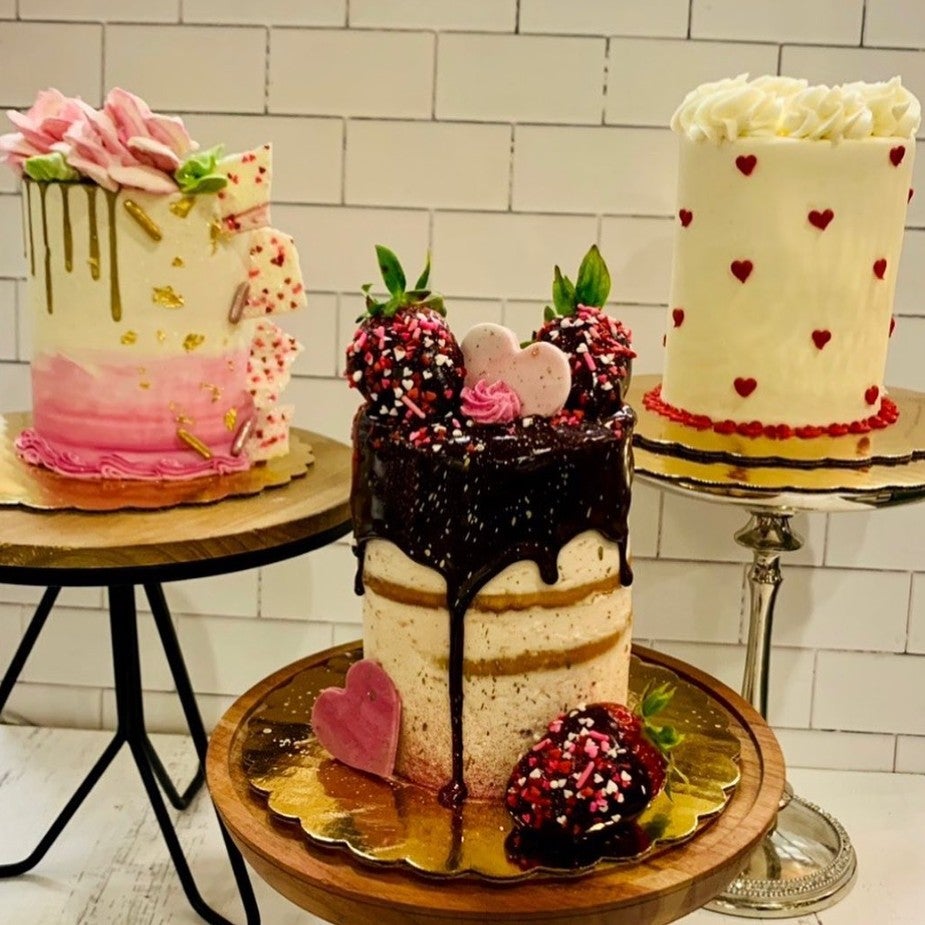 Stone's background in accounting has influenced her strategic approach to running the business. She majored in accounting and like her father, was a student of the accounting Lipscomb legend, professor Axel Swang. After graduation, she became a certified public accountant and worked in Nashville's health care industry. Stone credits her training for providing her with a solid foundation in financial management but emphasizes that her vision for Puffy Muffin goes beyond profit.
"Money is not my biggest motivator," she asserts. "We are a for profit company yet bringing people together and building connections is the heart of what we do. Food is simply the vehicle for achieving that goal."
For nearly four decades, Puffy Muffin has been cultivating relationships with guests, employees, and anyone else who steps through the doors. Stone says that not only are there loyal clients who order holiday pies every year, but there are also some who eat inside the restaurant every day. It seems to have touched the hearts of many in the community.
The company remains privately held by the family, Jack and Lynda Stone and daughters, Kristi and Ali. Kristi Stone says her mother remains an important resource for her.
"Her 30-plus years of experience is so valuable to me," says Stone. "Over the years, she continually studied and  poured into staff, offering retreats and development opportunities. She earned her master's degree in conflict management from Lipscomb and continues to assist with leadership training for management and supervisors. She has a lot of wisdom to share."
While expansion remains a possibility, Stone's focus lies on preserving the unique charm and core values of the family business that ensure every guest feels welcome and has a positive experience.